Elastic SIEM solution
Security Information & Event Management
The security of your network should be a top priority! With the Elastic SIEM solution you can realize this quickly. Every moment of the day they try to break into your servers without you even realizing it. This is independent of all malware that you and the other employees receive by mail or via websites. As an indication: one of our test servers is linked to the internet with a random IP address; it tries to login more than 5000 times per hour.
Machine Learning to detect abnormal behavior
In addition to securing your environment by, for example, closing ports, it is important to gain insight into what is happening on your network. By collecting data from network traffic, metrics, login attempts, etc. You get this insight. By means of machine learning algorithms, the solution learns which patterns are normal and abnormal. An alert can then be generated for the latter. By setting rules, you can also indicate what is good and what is not. More than 90 rules are pre-made, of which you can decide which one you want to use.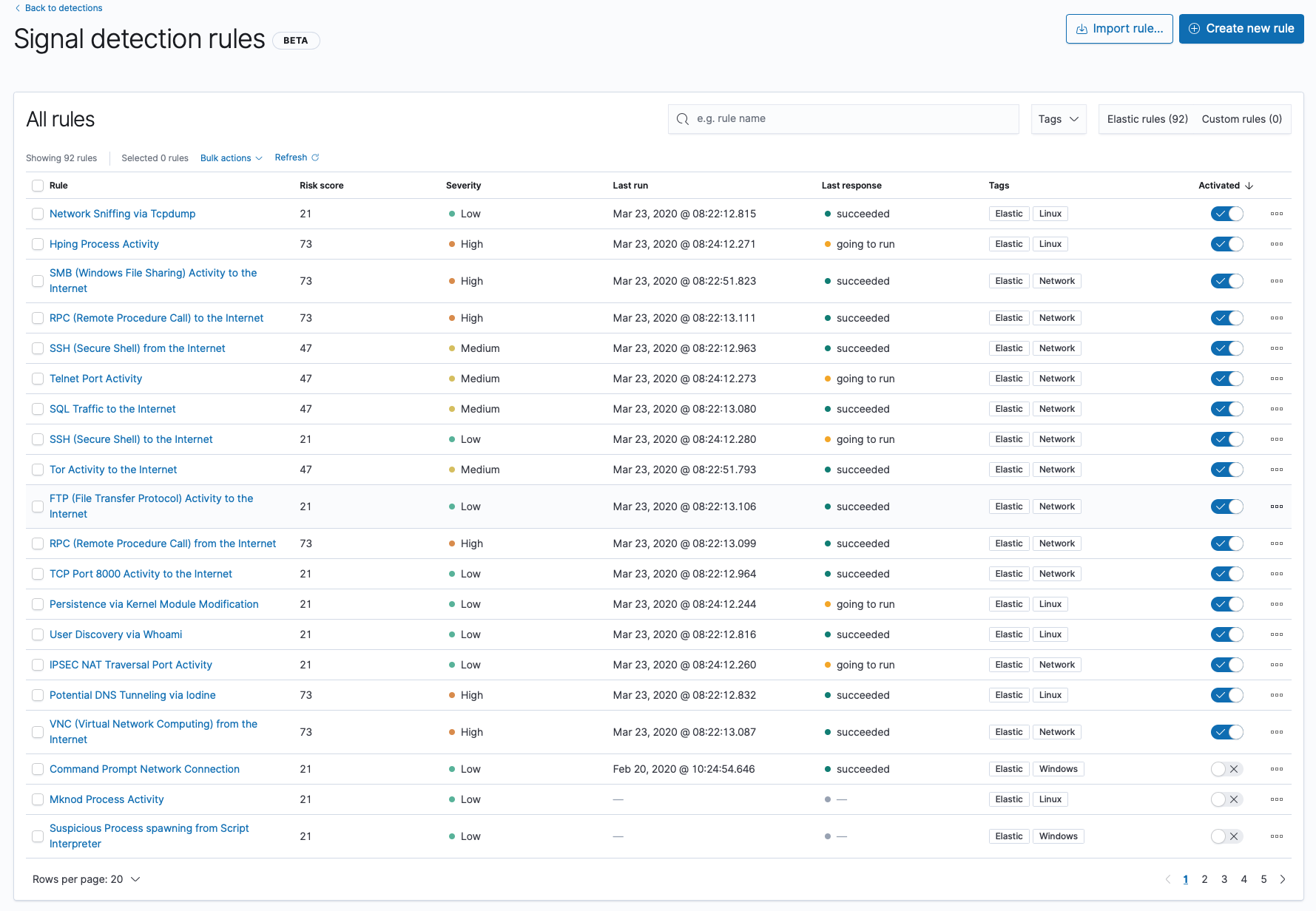 Clear dashboards and fast implementation
Puur Data can (depending on the size of your organization) set up the foundation of your Elastic SIEM in a week, so that you can get started quickly. This includes dashboards, alerting and threat hunting capabilities. take fast Contact to make a (virtual) appointment to discuss the possibilities. Also take a look at our white paper 'Big Data, Big Deal' or download our Big Data Project poster.